Beyond the Now- Interdependence

Beyond the Now, hosts artist and activist perspectives on social art considering the immediate effects of the pandemic: the experience of solidarity and crisis. This project provides the opportunity to sit in the uncertainty we are experiencing, giving artists and activists an opportunity to reflect on how their creative practice and priorities have changed over the last eight months.
From the beginning MozFest saw this project as a space to share critical perspectives that will inform and help prepare us for a new future, one that will affect our community and internet health. MozFest its-self is built on cross-discipline, global perspectives and collaboration- on a principle that together we are stronger. We welcome ideas, resources, and tools to collectively fight to keep the internet open and free and towards Trustworthy AI. Art and AI seem unlikely alignments at first glance but artistic expression and interrogation offer valuable perspectives to artificial intelligence, with agency and accountability at the fore of these reflections.
This last year has upended our lives, brought about change and tragedy but also resilience. Our resilience comes from connectivity to values and community, our interdependence on family, friends, and ourselves in moments of fear, and uncertainty. MozFest chose two artists for whom we saw great transparency and beauty of this resilience in their work.
These artists as part of Season 1 of Beyond the Now: Interdependence
Neema Iyer is a technologist and founder and director of Pollicy, a civic technology organization based in Kampala, Uganda. Neema's work came to our attention as she is one of Mozilla Creative Media Awardees for her project: Choose Your Own Fake News, which uses comics and audio to explore how misinformation spreads across the African continent. Neema's contribution to Beyond the Now- Nature/Nurture, uses vivid imagery to respond to the current state of the world, using symbols such as a bee, a bike and a hand.
Neema asks us to consider the "dominance of technology in how we socialize and reach out expressed through a hand/phone." Neema talks of loneliness and feeling disconnected but calls us to "get out of our echo chambers and look at the world through different perspectives, while still being mindful of how the pandemic has accelerated the use and misuse of technology in our day-to-day lives, for epidemiological surveillance." Neema's piece will go live on December 16th on the Beyond the Now website.
Artist: Be Steadwell - Gratitude
Our second artist is Be Steadwell, a musician, filmmaker, and storyteller from Washington DC. Be's original music features earnest lyricism, and affirming LGBTQ content. Be's goal as a musician is to make other Black girls, queer people, introverts and otherwise marginalized people feel seen and loved. For Beyond the Now, Be produced Gratitude- a trio of audio, visual and text, exploring strength and resistance to a rapidly shifting country over the summer of 2020.
We managed to catch up with Be ahead of the release of her Beyond the Now contribution, live now on Beyond the Now website. We asked Be to reflect on the questions we asked of her work as part of her submission and about her creative process.
The theme of this season is interdependence. What does interdependence mean to you?
In this moment, interdependence means connecting with chosen family and community in a conscious effort to keep my folks safe. I consider my Black, queer, trans, artist folks and how easy it can be for us to fall through the cracks. In this pandemic-loneliness, lack of work and resources puts folks in the margin at high risk. So I am working harder to reach out. Call. Text. Email. Sending stupid, funny memes. Helping my folks spread the word about their book, their projects, their online events. Connecting friends with other friends. Of course, I do this all ways. But I feel more need to be more intentional.
What has changed in your creative process since the start of the pandemic?
Creativity has become a priority for me since the start of the pandemic. Before quarantine- I was either on the road, recovering from being on the road, or planning shows. Creativity happened sometimes on a bus, or in an airbnb the morning after a gig. It happened whenever I had nothing else to do and I had some scraps of energy left. Now, creativity is the priority. It feels like a kind of building and hibernation year (s?). I have the gift of having a place to live, and enough virtual work to make ends meet for now. Now, I have the chance to spend a whole day writing, exploring and experimenting with my work. I'm writing fiction! I bought some ink and tried making art with it. The art wasn't great, but it was beautiful to try. It's strange, but it's probably the greatest gift this time has given me. I have some space to dream, to try, and fail.
How do you find the "social" in socially-engaged art? Are there new methods or strategies you've used in your work?
Most of my music and engagement happens online. Virtual concerts are strange. But I'm finding ways to feel the energy. I am singing more songs with engagement. I say "get up and two-step with me", or I say "this is the dance move that goes with this song." Moving with a virtual room full of people who are tuning in from all over the world feels amazing. It feels like a different kind of social. A new kind.
These are just two of the many contributions artists have made to Beyond the Now, Season 1: Interdependence. Their reflections informed our own creative process designing our festival for a virtual audience for the first time. Please visit the Beyond the Now website, and our twitter page where we would love to hear your reactions to the pieces, and where you can connect with the artists.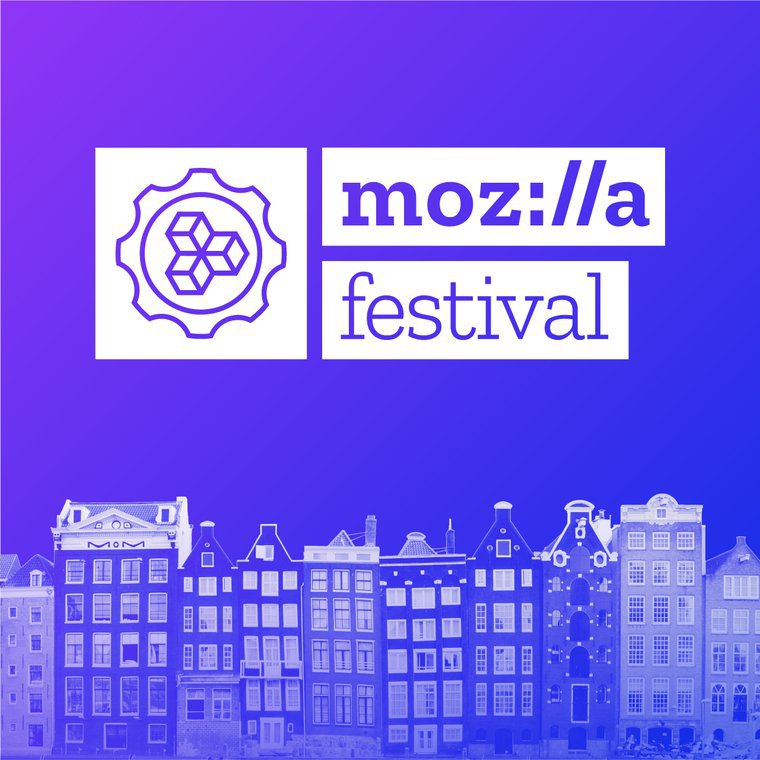 MozFest is part art, tech and society convening, part maker festival, and the premiere gathering for activists in diverse global movements fighting for a more humane digital world. To learn more, visit www.mozillafestival.org.
Sign up for the MozFest newsletter here to stay up to date on the latest festival and internet health movement news.